Press
Mette Juul – Change
Mette Juul – Lars Danielsson – Ulf Wakenius – Heine Hansen – Gilad Hekselman – Per Møllehøj.
Jazz singer and songwriter  Mette Juul has a new album coming out on September 6, released by Universal Music. On this album, Juul reveals new sides of herself through intimate solo, duo and trio sessions.
Change was recorded partly in Juul´s own home and partly in New York and Sweden. Anchored in her voice and guitar the music happened in the moment with the musicians in the studio.
Mette Juul is internationally recognized and critically acclaimed for her earlier releases There is a Song(2015), Moon on my Shoulder (2012) featuring Blue Note trumpet player Ambrose Akinmusire alongside others, and the debut album Coming in from the Dark (2010) featuring Palle Mikkelborg and Alex Riel among others.
With Change Juul creates a new sound around her songs and music from Brazil and the U.S.
Juul is joined by a number of remarkable musicians: bass and cello player Lars Danielsson (SE), guitar players Ulf Wakenius (SE), Gilad Hekselman (USA) and Per Møllehøj (DK), all of whom accentuates Juul's fondness for the guitar. Heine Hansen, who has been a part of Juul's career for years, contributes with piano, celeste, rhodes and the harmonica.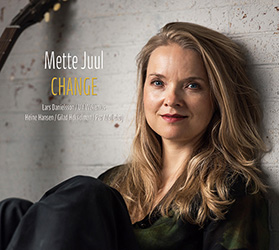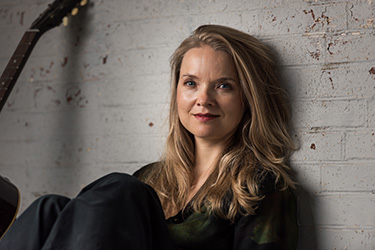 New photos by Alex Nyborg Madsen.