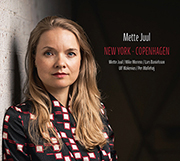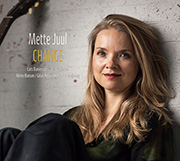 Mette Juul is currently working on her 6st release in collaboration with guitarist Mike Moreno and bass and cello player Lars Danielsson. More info later.
Interview with Mette Juul – All about Jazz
"Change shows depth and heart, and makes for an outstanding headphone listening experience." Downbeat

"a major musical accomplishment from Juul" 5 star review : Change – All about Jazz.
"Frau Juul ist eine der ganz großen Vocaljazz-Entdeckungen der letzten Jahre" 
"Phänominal" 6 star review Germany  
Mette Juul & CHANGE is nominated for a DANISH MUSIC AWARD in the category best vocal jazz release.
New York – Copenhagen was released march 6th 2020 and is a part of the same projekt as Change.
Listen to Change and New York – Copenhagen : Spotify – Mette Juul
CHANGE – Itunes
Amazon
CDON Skandinavia +
–
Sign up for my newsletter !